The LGIU and CCLA have just announced the shortlists for this 2020 Councillor Awards.
We are delighted to tell you that our colleague, Cllr Heather Hayward of Ashford Borough Council is among them! Heather has been shortlisted for the 2020 Cllr Awards for Community Champion.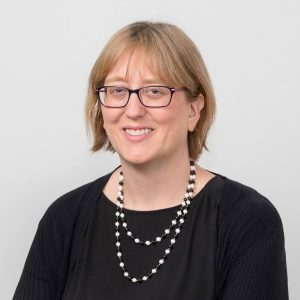 The Cllr Awards are the only national ceremony to celebrate the vital contributions of local councillors. 2020 marks the 11th year of showcasing the achievements of councillors across England, whose hard work often goes unrecognised. These Awards highlight what local councillors do for their communities. Competition was extremely tight again this year with over 200 nominations received across the nine categories that celebrate the varied work of councillors. Some of the awards up for grabs include Covid-19 Hero and Collaborative Working (new for 2020) alongside the coveted Community Champion, Leader of the Year and Young Councillor of the Year awards. The full shortlist is included below. The winners will be decided by a panel of judges composed of senior councillors and officers as well as leading stakeholders from across the sector. Due to the ongoing health crisis, this year's ceremony will take place virtually on Thursday 26th November with special speakers and guests. This year's awards are made possible thanks to the generous support of founding partners CCLA. Jonathan Carr-West, Chief Executive, LGIU said: "The Covid-19 pandemic has presented this country with a set of challenges that few could have predicted. However, councillors up and down the country have risen to these challenges and stepped up to plate for their communities. From delivering food parcels to vulnerable residents and sourcing PPE for frontline workers to finding temporary accommodation for the homeless, local government has kept the country safe and moving. It is for this reason that we are particularly proud to unveil the shortlist for this year's Cllr Awards. Their achievements showcase the best of local government at a time when the country faces one of the greatest hardships of our lifetime. We would like to congratulate all of those councillors shortlisted and look forward to revealing the winners on the 26th of November." ENDS
About LGIUThe Local Government Information Unit (LGIU) is a think tank and membership body with over 200 councils and other organisations subscribing to our networks. We work to strengthen local democracy and put citizens in control of their own lives, communities and local services. For more information, visit www.lgiu.org.
About CCLACCLA is a leading specialist fund manager for local authorities and charities. When they began sponsoring the Cllr Awards they had 22 local authority accounts. Today they have over 700 and this number is growing every month. They are owned by their clients – their mission is to serve the whole sector, regardless of size.
About the Nominee An independent Ashford Borough Councillor since May 2019, Heather is a mum of four children and works full time as a Quality Director in a local manufacturing company. She is passionate about making a difference to her local community and putting local people first. On seeing a fly tipped vacant piece of land in her ward last year, she approached the council and asked if she could turn it into a community garden. The Limes Community Garden charity was then formed and in just 9 months since clearing and securing the land, it's become a thriving hub of community activity for all ages and backgrounds.
About the Awards Category
Community Champion
Community involvement is essential to ensuring that the council takes the right decisions for its citizens. Effective councils will have many mechanisms to inform, consult and involve local people in the business of the council, and elected members are at the heart of this dialogue. The community champion of the year will have worked tirelessly to use their position within the council to bring residents' voices into council decision-making, support their projects and ideas, and bridge diverse opinions within the community.