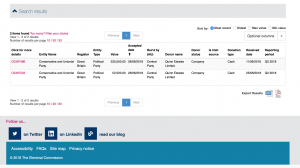 A quick search on the Electoral Commission website reveals donations from Quinn Estates Limited to the Conservative Party totalling over £25,000.
Below is an article published on The Canary Website – an independent media site, highlighting the shocking statistics of Developer donations to Political groups.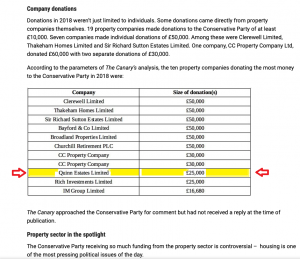 Read the full article from

below …..
https://www.thecanary.co/uk/analysis/2018/10/21/revealed-the-astonishing-amount-the-conservative-party-has-accepted-in-donations-from-property-companies-in-2018/
(The Ashford Independent Party does not guarantee the accuracy of content carried by 3rd party websites)