Cllr Noel Ovenden – Wye Ward
Party Leader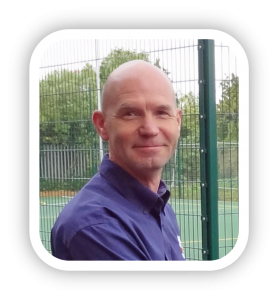 I was born in Challock and attended the Norton Knatchbull School. Our family's Kent roots trace back to 1572, and several of my relatives live in and around Wye. I am a family man, age 52, and have lived in the parish of Wye since 1992. Together with my brother I run a successful local business employing 25 people.
I want to serve the residents of Wye in preserving all the things that make it such a special place, while improving facilities and the quality of life for residents. As Chairman of Wye with Hinxhill Parish Council I have earned a reputation for hard work, business sense, and an ability to solve problems. With the support of my colleagues I am working with them on current issues, including the Wye 2030 Neighbourhood Plan, Telereal Trillium's masterplan for WYE3, proposed new housing developments on WYE2, and Naccolt brickworks, Willesborough, J10A Conningbrook, the upgrading of the National Cycle Route 18 through Wye and the Multi-Use Games Area project for Wye's young people. I am also responsible for keeping the Parish Council within its budget.
Cllr Winston Michael – Boughton Aluph and Eastwell Ward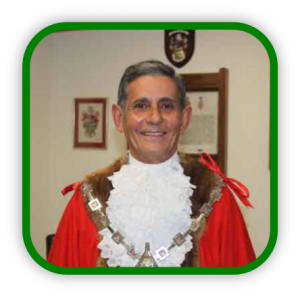 Resident of Ashford for 43 years and married with 4 children and 6 grandchildren. The proprietor of a leading edge Technology Company for 23 years but now retired. In senior management for over 40 years delivering quality solutions to address business problems. Became a Councillor in 2011 and elected Mayor of Ashford 2017 – 2018.
I am passionate about helping all young people and those that are disadvantaged regardless of their personal circumstances. In 2017 organised the hugely successful Kent Challenger Games to engage vulnerable and disengaged young people so as to inspire them to overcome misguided pre-conceptions of what they are truly capable of, and by popular demand putting on again in 2019. I am also passionate about helping rough sleepers and the homeless, and during the very cold spell in 2017 instigated action to provide hot food and housing, Ashford being the only authority to do so in Kent. I shall endeavour to be a champion for them because being on the street can happen to any one of us. Getting special needs children at Wyvern School out and about more frequently considerably improves their physical and mental well-being as well as their learning, and it enables them to contribute more to society. So, with 4 young people I jumped out of a plane, raising £40k; using the money on a new bus and a Panna Football Cage which is taken out to deprived areas to have fun and games in the backyards of young people.
I have always shown an interest in community affairs and always give voice against inappropriate proposals. Following my successful campaign to stop an unpopular large scale development is why I became a Borough Councillor. I believe a Councillor should spare no effort to achieve as much as possible on behalf of residents, and standing as an Independent was important because it gave me freedom to act openly for residents and not be forced to follow a Political Part Whip no matter how damaging the matter would be for residents. My hands-on approach, regular communication with residents, being seen in the community and my open-door policy saw me returned in 2015 with a large majority. Residents regularly give me matters to address because they know I respond positively and swiftly to finding an answer. I believe I was elected to serve residents not myself or others, and my can-do attitude and dedication to pursue matters on behalf of a resident for as long as it takes often yields the answer sought.
While local issues are my foremost priority at the same time I am mindful that Borough-wide issues can be of equal concern. I shall continue to fight for sustainable developments, supportive infrastructure, protection for our fantastic countryside, housing affordable to our young people and those trying to get on the property ladder, more diverse and exciting Town Centre, and a halt to the erosion of the character of Ashford. I am for growth providing it makes sense for Ashford and all its residents.
Cllr David Smith – South Willesborough Ward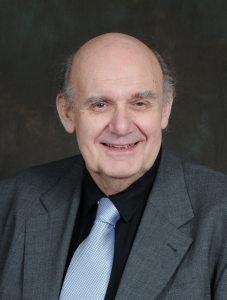 I came to Ashford in 1967 to work for the Ashford Council as an accountant. My 29 years working there included 10 years as an auditor and ended up with a 7 year stint running the contracts and the administration of the Health and Leisure Department. When I retired early in 1996, I took a 9 month break before I moved into the private sector and spent 11 years managing the finance wing of a private bank. In 2007, when I was asked to stand for election, I retired so that I was able to devote the necessary time.
Although I have been an employee and now a Councillor in local authorities for a total of 43 years, I am still surprised that some Councillors can do next to nothing for the Council and their residents and the Council can do nothing about it provided the Councillor occasionally attends a meeting and signs the attendance register.
I have lived in South Willesborough since 1983 and have been married to Christine Kathawick-Smith since 1994. I strongly believe that Councillors should live in the areas they represent, so they can see the problems first hand and appreciate what needs to be done and I am fully supported in this aim by Christine.
In my limited spare time I watch American NASCAR and IndyCar motor racing and British Formula 1 Stock Car Racing on TV. I have a wide taste in music which is essentially played very loud and together with Christine, we have a very deep love of animals and birds, both domestic and protecting those in the wild.